If you want to learn how to scuba dive, please consider JCA Elite Scuba. I'm an independent scuba diving instructor. I've been instructing students throughout the United States since 2008. I'll teach you how to scuba dive while on a schedule that best works for you. Emphasis is always on safety, education, and truly understanding the nuances required to be a great diver.
Every student gets individualized attention and you'll never need to keep up with others typically found in large class sizes. I don't sell equipment so there's never any pressure to buy gear. I also have all the equipment you'll need to complete your training available to rent. All my classes are privately taught, there are no hidden fees, and you have my personal guarantee that scuba diving will change your life forever!
I wish to personally thank everyone that has been a part of making JCA Elite Scuba a success in the Pacific Northwest over the last five years. I continue to pledge the greatest dedication to you and am looking forward to continued adventures and new discoveries in the beautiful underwater world. Merry Christmas and a Happy New Year!
--carlos, NAUI Instructor #55887
[click here to close]

Private Scuba Diving Lessons
Elite scuba diving instruction, specialty certification, technical training and refresher courses. Learn to dive in the ocean in real world diving conditions. Be the best diver you can be with complete and thurough training. Discover the difference today.
I place the strongest emphasis on education, planning, proper techniques, entries / exits, contingencies, emergency skills and safety in a real world in-water diving environment. Maximum of two students in the water at any one time.
Courses taught on your schedule. Additional dives requested / required included without additional expense. Never any sales pressure and nothing ever to buy.
Classes & Fees
503-935-2698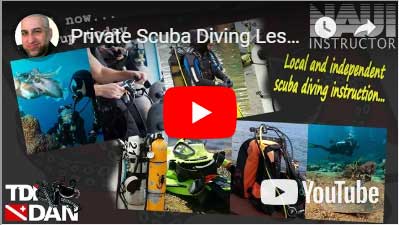 Copyright © 2013-2019
by Juan Carlos Aguilar and JCA Elite Scuba. All Rights Reserved. Please
read
the, "JCA Elite Scuba Student Agreement" prior to signing up or paying for courses.
Required documents
and required reading.