Customer Testimonials
What others are saying about us...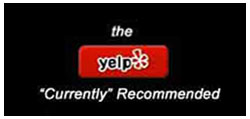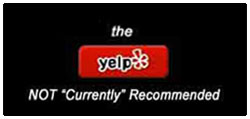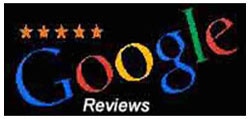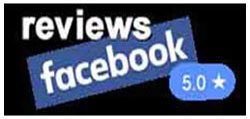 Shoji Thomas Nishikawa

For preparation for our Scuba trip to Cancun my girlfriend her son has taken his class. I tagged on to their class as a refresher. I was very pleased of his class and it was much better than the class I have taken in Dallas TX 3 years ago. He did a really good job covering the basic and plus more than I was never taught, the pool was very good and he helped me refresh my rusted memory. On my next advance class I love to see him again.
Scott Knight

"Carlos is an instructor who's excellent at putting the information in a way that people can understand. He was my instructor for open water and dry suit diving. I look forward to learning more specialties from him."
Lesley Crenshaw

"Finally conquered my drysuit! JCA Elite is the best show in town! I can't say enough about what a difference it makes to have individualized instruction tailored to your particular circumstances. Plus, I feel like I've gained a friend as well as a patient and knowledgeable instructor. The only problem I have now is whether or not to learn navigation techniques or night diving next. Two fins up!"
Gene & Meredith Graff

"My wife, Meredith, and I gave ourselves scuba lessons for Christmas this year. We spend a lot of vacation time in Maui and we wanted to learn how to scuba do we could dive while on the island. We did our classroom and pool work in Portland, then did our open water dive last week in Maui after receiving our referral. The training we received and the equipment we purchased, made all the difference in the world. Our Open Water certification dives were a piece of cake after the extensive SSI training received. Carlos Aguilar was our instructor, and he is top-notch. His enthusiasm for the sport is infectious. He is patient, thorough, and extremely knowledgable. One reviewer on Yelp complained about the push to purchase equipment. We did not feel pressured to buy our own equipment (other than your mask, snorkel, and fins, which are necessary). However, we wanted to buy our own diving equipment, and Carlos explained the advantages to buying certain items, due to warranties that wouldn't otherwise be available. However, we understood that the choice was ours. I can tell you that going from the confines of the pool, to the open waters of the Pacific Ocean, I felt a lot more confident and secure in my diving ability as a result of the training, education, and equipment received through the program. My wife and I thank Carlos for ensuring that we were truly prepared and able to get the most out of our first Maui diving adventure. We also appreciate helping feed our enthusiasm for this wonderful sport."
Michael M.

My son and I took the beginning open water certification class, including the open water weekend in Hoodsport. Carlos and the other instructors were extremely thorough, patient, and knowledgeable. They strongly encourage practicing on your own, and you can come in and use their pool to do so at any time. They provided us with the confidence and knowledge to feel comfortable diving on our own after we completed the coarse.
Jerry & Emma K.

We just got back from diving in Mexico! We can't thank Carlos Aguilar enough for teaching us how to dive. My wife and I retired last year and decided to give scuba diving a shot. We were a little apprehensive at first because we are a little older. We were never made to feel like we'd slow down the rest of the class, feel rushed and had the opportunity to proceed at our own pace. Their program is completely laid out during a required introduction and skills build on themselves on a week to week basis. Safety was our greatest concern. Carlos, our instructor, was thorough, concise, and well trained. He knows the material and was able to answer all of our questions while keeping us on task and focused. His dive experience added value to the lessons and helped us to feel more confident about what it would take to become good divers. We're already signed up for the night diving class so we can dive with the Manta rays in Hawaii on our next trip.
Sirene Darrell

JCA Elite Scuba offers the best scuba instruction around. Since Carlos is an independent instructor (not tied to a dive shop), there's no sales pitch to buy equipment. His bottomless well of patience and extensive knowledge of all things scuba create a productive and fun learning environment. Having already taken several certifications with Carlos, I'm looking forward to my next certification with JCA.
Katrina Little

One of the most patient instructors you could hope for! Carlos takes the time to make 100% sure that you are comfortable with your new knowledge and skills as a diver before moving on to whatever is next. The personalized and detailed attention I received was more than helpful and I am completely confident in my abilities and loving the experiences!
Joe Orchard


Great SCUBA instructor! And fun to dive with. I saw my first giant Pacific Octopus with Carlos at sunset reef. We need to go diving again!



Jack Donaldson



Patient, knowledgeable and flexible. Was so worth it too pay a little extra and get an instructor that really knows what he's doing. Totally accommodating with my crazy schedule. Had a great time and met some cool new people.



Chad Miller


Larry Burbank

Rose Romanick

Callie Renfro

I have not had the pleasure to take any of Carlos' courses, but I have had the pleasure to work side be side with him as an instructor. Seeing him with students he is the best you can hope for in a scuba instructor, not only that but you will gain a very knowledgable and valuable friendship. Carlos' love for diving shows more than anyone I've met. He always does his absolute best to accommodate students, and his flexibility is the best you can find in the area! I've worked with several dive shops and JCA Elite Scuba by far exceeds all of them! I am very grateful to have him as a colleague and friend.
Bill Ferguson

I took my Nitrox Certification course and test with Carlos. He was very friendly, knowledgeable and professional. I met with Carlos at a local coffee shop along with a small group of peers and we learned about diving with Nitrox and received all the information, over coffee, to pass the test. Four weeks later I had about 18 nitrox dives under my belt. Thanks to Carlos I am a competent Nitrox diver and am confident in testing and using nitrox while diving. When I had questions about my dive computer a few days after the course he came to my house and answered them with a hands on tutorial and even identified a problem with my gear when I was showing it to him. Thanks to Carlos I was safer and more knowledgeable for my trip overseas that month! Pick up the phone or email Carlos and set up an appointment to meet. You may even make a friend.
Tyler Berg

My experience with Carlos at JCA Elite Scuba was fantastic! The personal one-on-one training he gives makes JCA the BEST way to go. I have never met anyone as passionate about anything than Carlos and his love for diving. He is eager to answer any and all questions and will stop at nothing to make sure you succeed as a diver trainee. He made the whole experience very comfortable for me and was flexible with the days we met for instruction and even offered me a payment plan. His business doesn't put profit first, it puts YOU first. I have invited so many of my friends to learn to dive and the person I recommend for the instruction is Carlos at JCA Elite Scuba! I can't wait to dive with my friend Carlos in the near future! And, thanks Bill for the referral!
Thomas Owens

Carlos is a fantastic instructor-- He places great emphasis on safety and comfort in the water, critical to enjoyment underwater.. His classes are more in-depth than your typical dive shop class but the investment is well worth it in terms of the quality of the training and your comfort underwater. His passion for diving and teaching compels me to achieve more and gain as much experience as I can. You can feel his love for this sport and IT IS INFECTIOUS!! Carlos also has deep respect for sea life and the ocean and it's preservation. In terms of logistics, I would like to say say that Carlos is very accommodating with schedules and open to changes. I did my training with Carlos for Master Diver and gained invaluable knowledge during the training. Carlos has a way of instruction that not only imparts his knowledge but gives you the confidence to obtain your goals, while maintaining the highest level of safety. From adult to children, Carlos and JCA Elite scuba can provide a tailored program of instruction. Carlos is the only instructor i trusteed to teach my son his open water certification. Now with almost 25 dives under his belt, Carlos and JCA Elite scuba will be the only choice for his advanced training. Even after the class sessions Carlos often offers up his own time to invite new divers to join him for fun! JCA Elite Scuba always has some type of organized dive being offered to keep people diving and meet new friends and dive buddies. With a great attitude, uber-professionalism and a passion for diving, Carlos and JCA Elite scuba is your best option for dive training in Portland/Vancouver and surrounding area.
Aleksandr Shargorodskiy


Excellent Instructor, one-on-one style course that carries on objective, to get you diving. Very knowledgeable and diligent in teaching important parts of scuba, and safety. I had a great time, and learned a ton, and definitely will continue to SCUBA. Also he is not affiliated with any Scuba shop, so he doesn't pressure anyone into spending money on equipment you may not use.



Ashley Demland



Safe, thorough, and very fun – My husband and I just completed our NAUI open water certification with Carlos at JCA Elite Scuba. We were highly impressed with his knowledge, professionalism and patience. He's trained beginning divers like us, kids, and advanced divers so he's well-prepared to handle all types of students and every possible contingency that can happen under the water. He took the time to make sure we truly understood the information before moving on to the next step and never made us feel rushed. He's also got a great sense of humor which made our training really fun. To put it in context, on Day 1 we couldn't figure out how humans breathe under the water. On our last day of training, we were diving down to 98' and loving every minute of it. When we headed off for a dive trip to Cozumel, we found that we were so well-trained that we were able to handle ourselves as well or better than much more experienced divers. In short, getting our certification with Carlos was an excellent decision. I would highly recommend him both to new divers and to divers who want to work on advanced skills.



Tracy Smith



I started with a try scuba cause I wasn't sure if I'd like scuba. It was weird at first but Carlos was patient and reassuring. It wasn't long before I was swimming around on scuba gear at the bottom of the pool. I knew I had to do more so I signed up. We finished the whole class in three days at Battle Ground Lake. I can't wait to do more diving on my trip to Mexico in October.



Home