The BEST Scuba Diving Lessons taught by an Independent Scuba Diving Instructor
Basic Life Support: CPR & First Aid Courses
Private

Lessons taught on your schedule...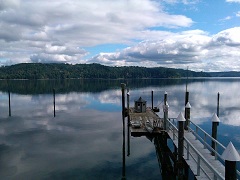 JCA Elite Scuba

provides the best scuba diving lessons, certification, and Basic Life Support: CPR & First Aid in Oregon and Washington. Your scuba diving certification will be taught on your schedule, where you can take as long as you want with individualized and personal attention. I come to you for classes AND on your schedule... Finish your classes in a few days or a few weeks. There is never a rush to have to keep up with others or at their pace. Learning modes include textbook, online learning, e-Book, DVD, and every student will receive direct facilitation from a NAUI Scuba and DAN Instructor.


Every student always get more than just the basics because I believe in "Dive Safety Through Education" and building confidence through competence. I want you to become a great diver and have experiences that will last you a lifetime! Individual attention means you get 100%. You won't feel lost in the traditional large class.





Check out several of the links below for prices, overall costs, specialty courses, local diving information, and more... If you have any questions, please feel free to send me an e-mail, text, or call, anytime. Special group pricing and discounts available. In a hurry? Expedited services available.




"LIKE" and "SHARE" on Facebook
Visit my Facebook page for the most up to date
events, gatherings, camp-outs, and activities...
Meet students, find dive buddies, and read
about all the latest in the scuba diving industry.


Español

Schedule & Fees

Specialties & Levels

Lessons

PNW Diving

DAN BLS/CPR & First Aid

Dive Shops

Testimonials

Links

About JCA

Charity

Sitemap

Blog

YouTube Videos

Google+

Search

Online Store

Calendar

Twitter

Instagram

Reddit

Fiverr

FAQ

Home

carlos@jcaelitescuba.com

503-935-2698